Asterism 62 - Coin; Money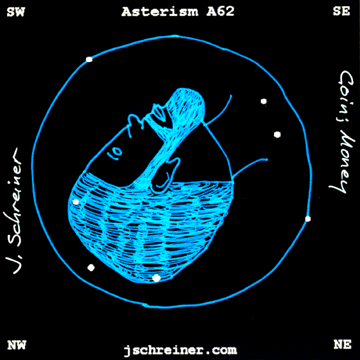 We can have no significant commerce without Money, and the Coin is its symbol.  Civilization could not be built on mere barter.  Money – a medium of exchange, an expression of value, the accumulation of wealth – all the mechanisms of commerce.  Rulers have always wanted control over Money (affixing their portrait upon Coins), and have always wanted more for their aggrandizement.  But which is the real source of power – the ruler, or the Money?
7 stars – 4 from Puppis, 3 from Pyxis.
Right Ascension = 08h14m
Declination = -30.3 degrees